The Club at Pradera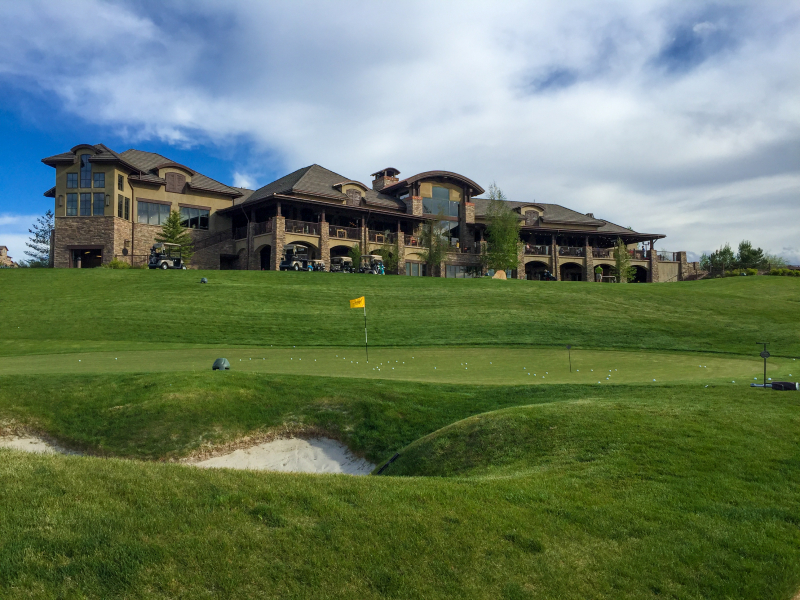 My mates over here were trying to look after me ,and made quite a few suggestions about where I should play today
I opted for Pradera because it wasn't too far to drive ( 40 Minutes ) , and because I wanted to see some of Jim Engh's design work .
I thought I was booked to fly solo , but ended up playing with John , Paul , and Dewey - 3 local regular hackers who just loved their golf .
They were all characters , and very eager to show off the course they knew so well , although none of them could have broken 95...
It was a perfect 26 degrees without wind , so it all made for a good day
What struck me first was the feel of the place - after playing at clubs for the ultra rich , Pradera was a club for the local Businessman.
Rather than have caddies , and shoe shine boys etc , we had piped music on the range!
Pradera is in the beginnings of the hill country at the edge of the plains , and looks quite dramatic with strips of green fairway amid the more desert like terrain . And there was some pretty dramatic elevations change!
The par 3 8th
The tee for the 16 th hole was the longest drop I have hit with a driver - and quite an exhilarating feeling..
.
The tee shot on 16 - a par 5 with a massive elevation drop off the tee
Initially I thought I had wasted my time here - playing with real hackers , and the bunkering was all very artificial , with heavy grass faces , and most of the greens were in bowls
It just looked and felt artificial and contrived
But as the round progressed we found some quirky and even quite interesting holes , and my playing partners warmed to my off beat sense of humour , and I became their adopted new best friend .
So we all had a good time
I don't particularly like the way the course has been finished off ( bunkering , mounding etc) , but the routing works , and there were plenty of decisions to make with split fairways , semi blind shots , short 4's with hazards to carry
I quite enjoyed myself